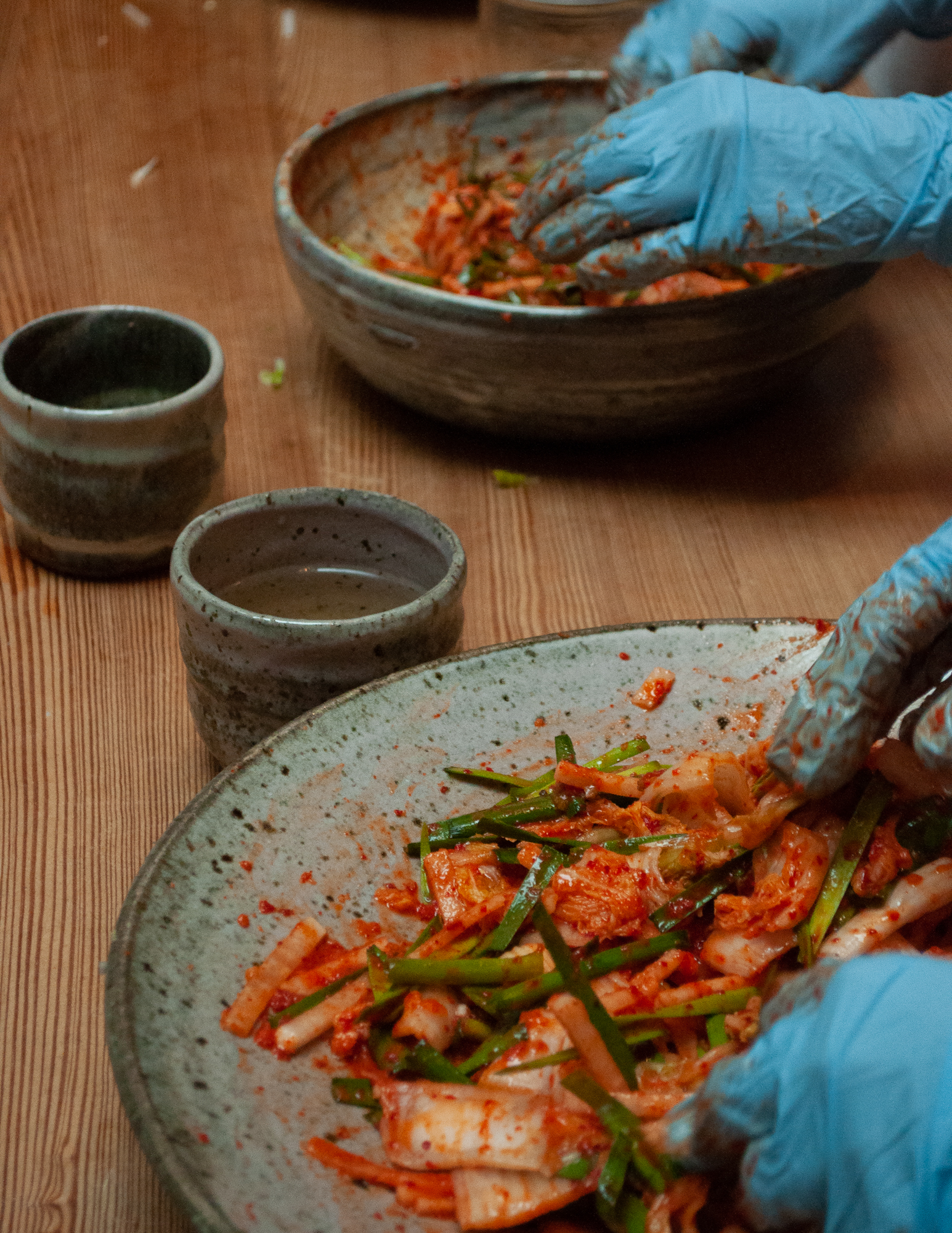 Kimchi Night | Softly Firm
Kimchi Workshop
︎2019. 08. 18.
︎Photographer & Organizer
Materials
︎Kimchi recipe
︎Workshop led by
Hee Je Wi

The Softly Firm [Hee Je Wi & Desiree Kong] presents Kimchi Night. An evening of connecting, learning, and indulging. This workshop brings us together to learn how to make kimchi, walk through the door, be greeted by tea, sit around the kitchen table, and Hee Je will lead us in fermenting kimchi as we prepare our dinner together.
<<<